What a way to start a new week, by celebrating Easter! Like I said earlier, it is an emotional day, just thinking about how much our God truly loves us, by sending His Son to die for us, but then choosing to give us new life by raising Him from the dead – ETERNAL life. I can't get through an Easter song without tearing up!
This past week was rather hectic with getting the purchase of our new home set up! Some days I think it has sunken in, but then we start dreaming even more! It is just so surreal that THAT is our home! We cannot wait to get into it an MAKE it our home.
With the weather getting a bit warmer, we have the itch to do everything "outside" related. Dan decided to use a copper bar as a tee for Mazy's baseball skills.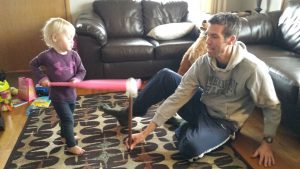 At Open Rock on Mondays, Mazy LOVES to play with "the kids" as she calls them, even though they are FAR older than she is! She has learned many skills from them, including ping pong, which she is proving her skills here: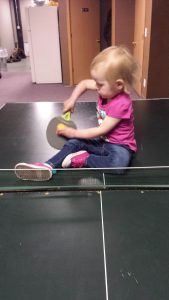 We decided to make a little Easter basket for Mazy this year and how fun! I went to Wal-Mart (since our options are very few here), but was disappointed at how much it was going to cost, so I headed to the Dollar Tree and they did not disappoint! I picked up a matching game, bug catcher, candy, bunny ears, and some "jewelry" to go along with her princess costume that she already has. All for $5.00! What was even MORE important, was reading her the Easter story through a board book that my mom had given Mazy when she was a baby. To this day, it is one of Mazy's favorite books! When we get to the part about God and Jesus, she always says their names, which just touches my heart!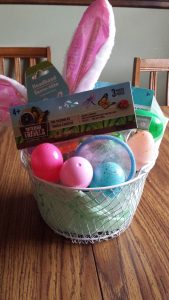 Mazy LOVES books, and that is why I am an Usborne Books consultant! This week I received these books for FREE (plus shipping) for hosting a party! A decision I have yet to regret and I know Mazy loves 'em too. In fact, it's her Usborne books she often pulls out to read!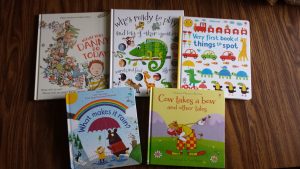 Mazy decided the flowers needed a little more water after the rain, so she was busy, busy, busy!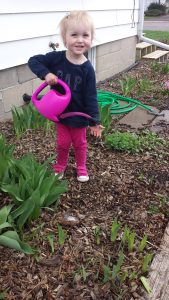 Of course I am biased, but I think she is just the cutest little gardener!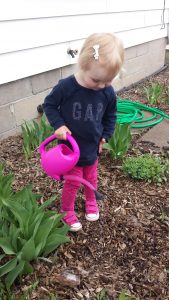 There was a small trickle still coming from the faucet, so Mazy decided to partake!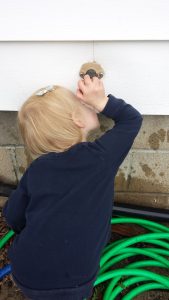 Opening her Easter basket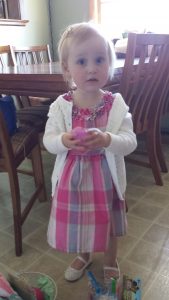 A family had invited us over to their annual Easter egg hunt! They are a family that has "adopted" us here in Minnesota and they are a family that will ALWAYS be our "family"! So thankful for them!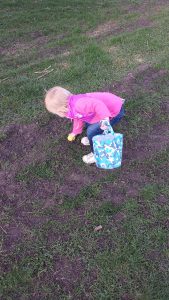 To see the joy on Mazy's face, was so fun – all thanks to a family who loved us as their own!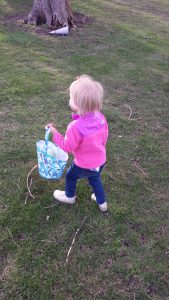 Easter morning! This is the dress that my sister's girls wore as well, back in the day! Loved seeing Mazy in it this year!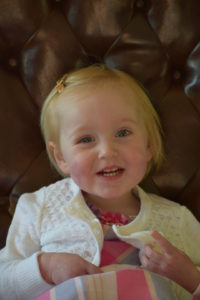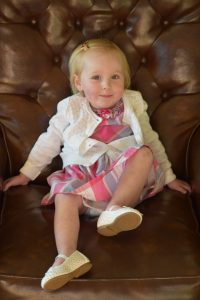 You want me to say CHEESE? Okay!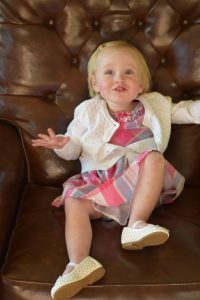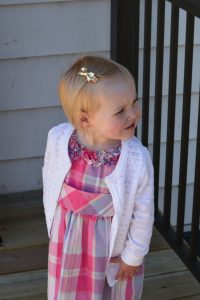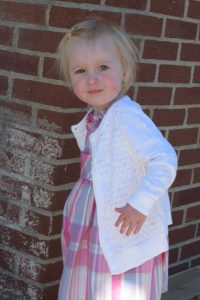 On the way home from our Easter celebration at our friends' house, this is the picture God painted for us on the way home. Christ surely has risen – to me, this is just a little glimpse of that beautiful glory. The details of every color, every cloud, and watching it change, was just, well, no words can describe.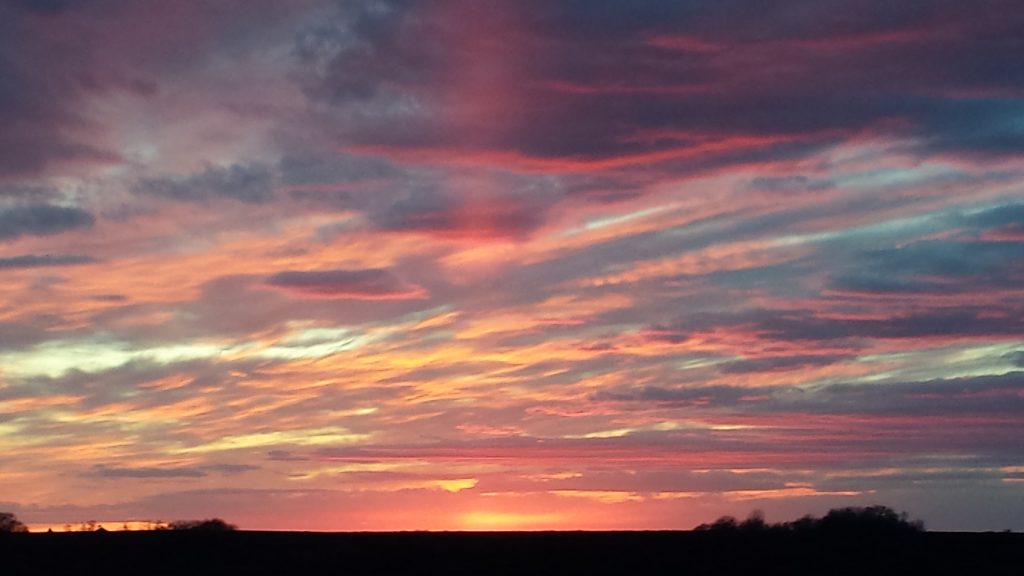 Hope you all had a blessed Easter celebrating our Savior! A day that gives me a humbling reminder that I live because HE lives! Hallelujah!