This past week has been busy with house projects around the clock it seems, but we have had a little bit of a life outside of our house on Pine!
This past weekend, Dan's childhood best friend got married, so we had a little Saturday night getaway! Dan was the best man, so it was fun to get dressed up, wash the paint off our arms, and actually get all dressed up!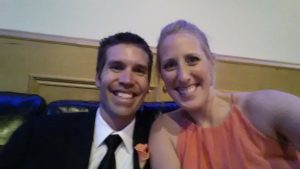 Mazy has LOVED playing in (or outside) her sandbox! Our house could not be more perfect!! We have room for her to play, a pool, and even a deck for a water table!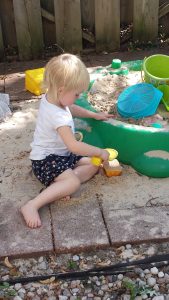 We have an AWESOME park only 2 blocks south of us. Mazy did not want to go home, and in fact, she cried the whole 2 blocks home, saying "down slide!" Poor girl did not want to go home! Little does she know, we will be going there PLENTY more times!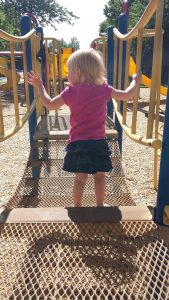 Last week, Mazy and I, along with a friend, went to the local splash pad, that is within walking distance from our house! The water sure was cold, but it didn't stop Mazy! She would run through it, come up to me and through shivering lips, tells me "cold…mommy!" I would ask her if she wanted her towel and she would say no and run right through the sprinklers again! It was adorable! We sure have a little water girl on our hands!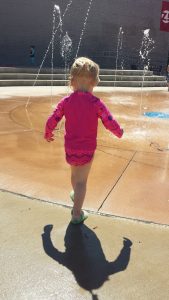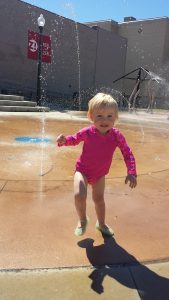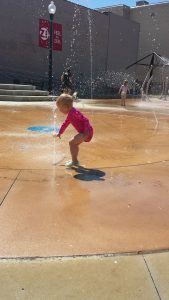 We love being able to walk to restaurants, ice cream shops, and stores!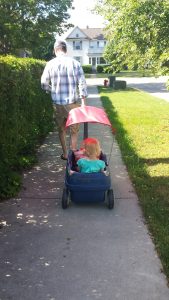 After church on Sunday, Mazy was begging to go in the pool, so we caved! It was 70 and was quite chilly, but we quickly got used it! As you can tell, she enjoyed the pool…just a little bit…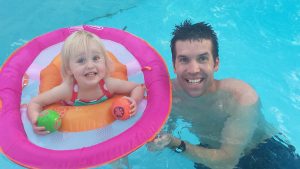 Working on teaching Mazy how to swim! She was playing for awhile with her life jacket on, but then we thought we'd see if our future Olympic swimmer had it in her. She was giggling the whole time, it was ADORABLE!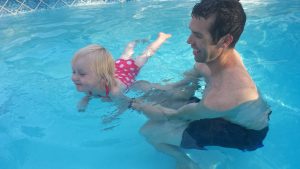 Forget the doggie paddle, she wanted to lick the water up like a dog instead!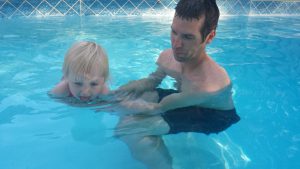 We are looking forward to the many many hours ahead of us in that pool! This week will be spent preparing for Dan's family vacation next week up north and also working on the long list of house projects we have going as well. It has been a wonderful first week here! We feel incredibly blessed and couldn't be more thankful for all the ways God has provided for us!